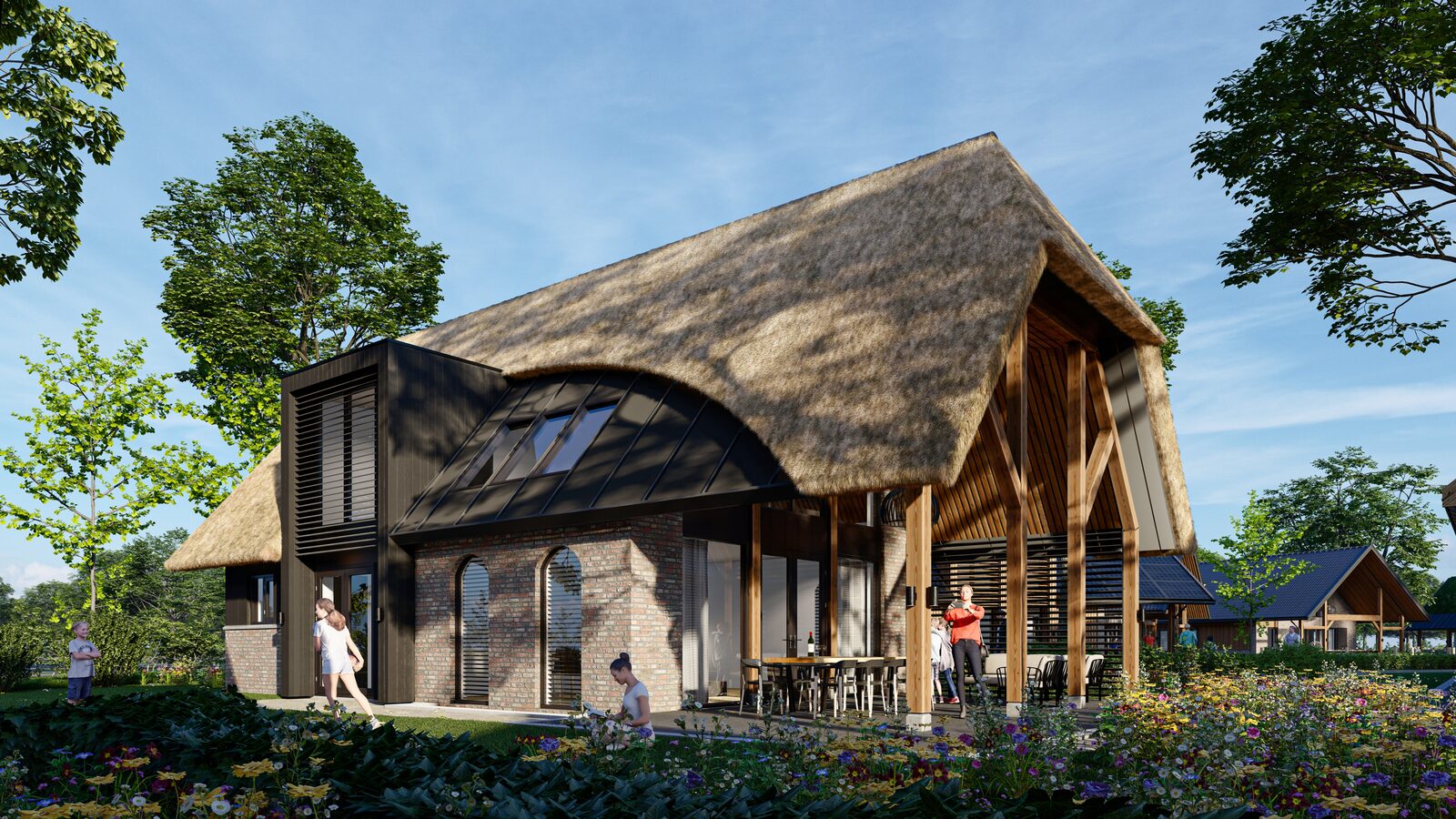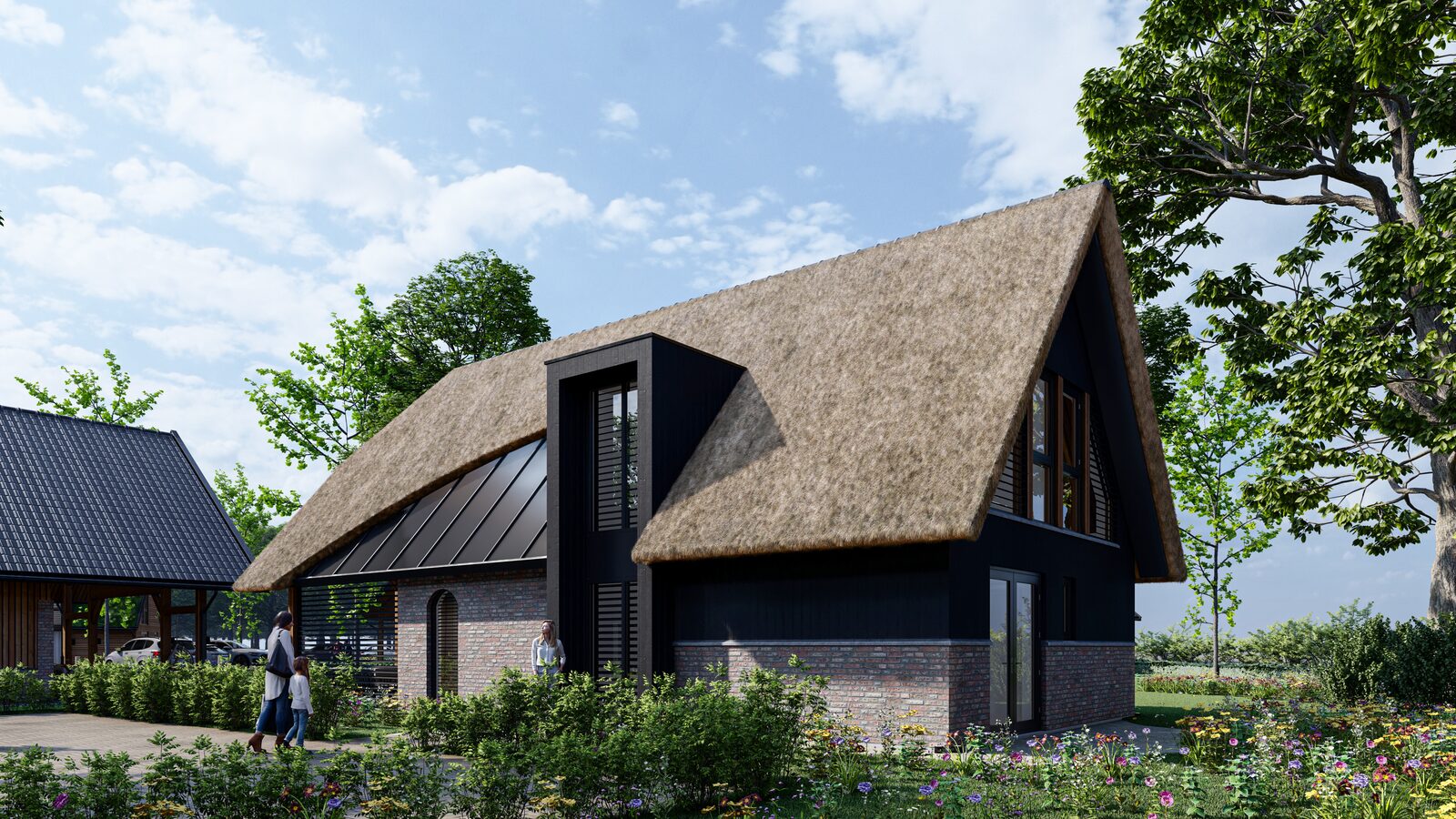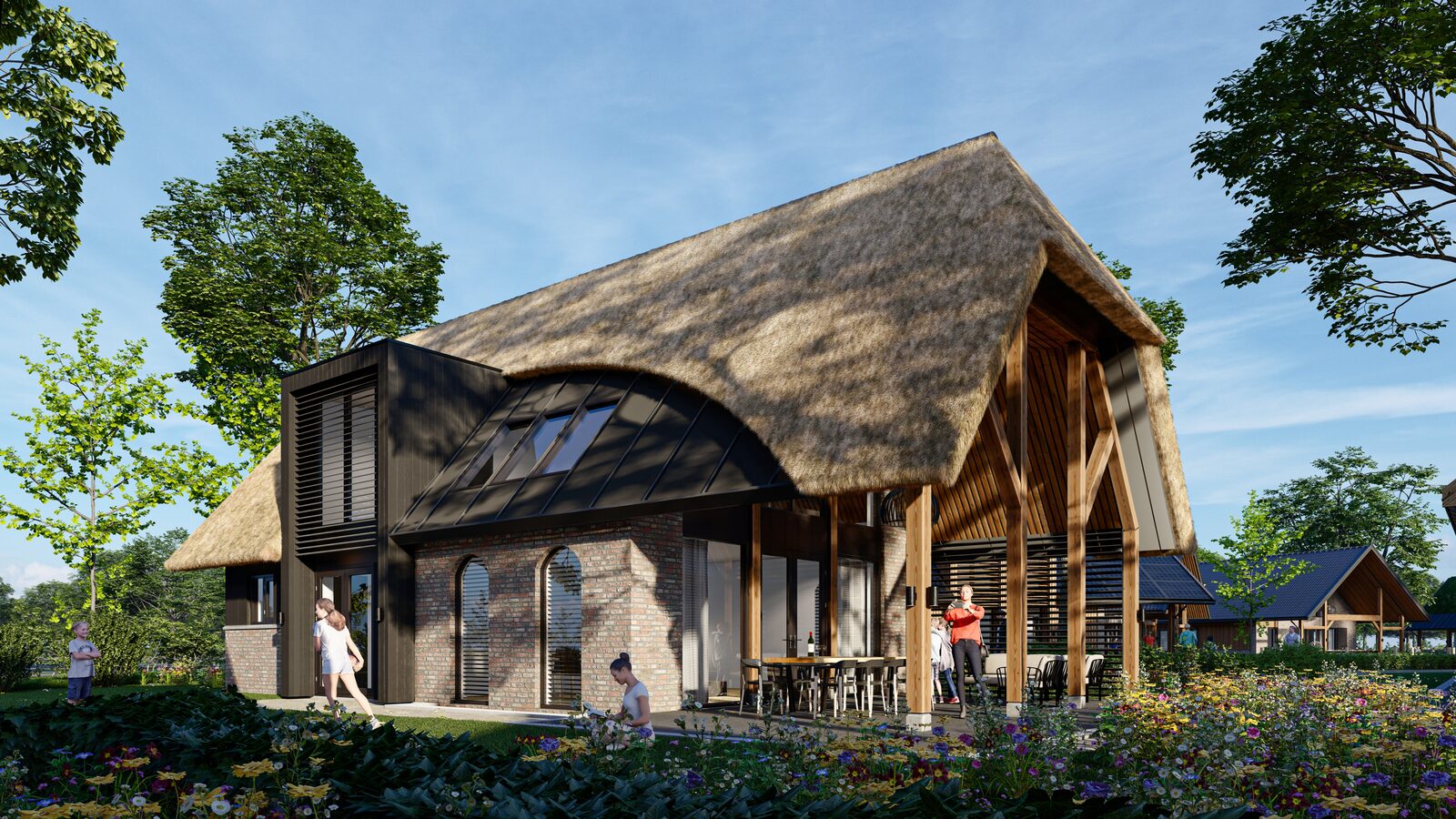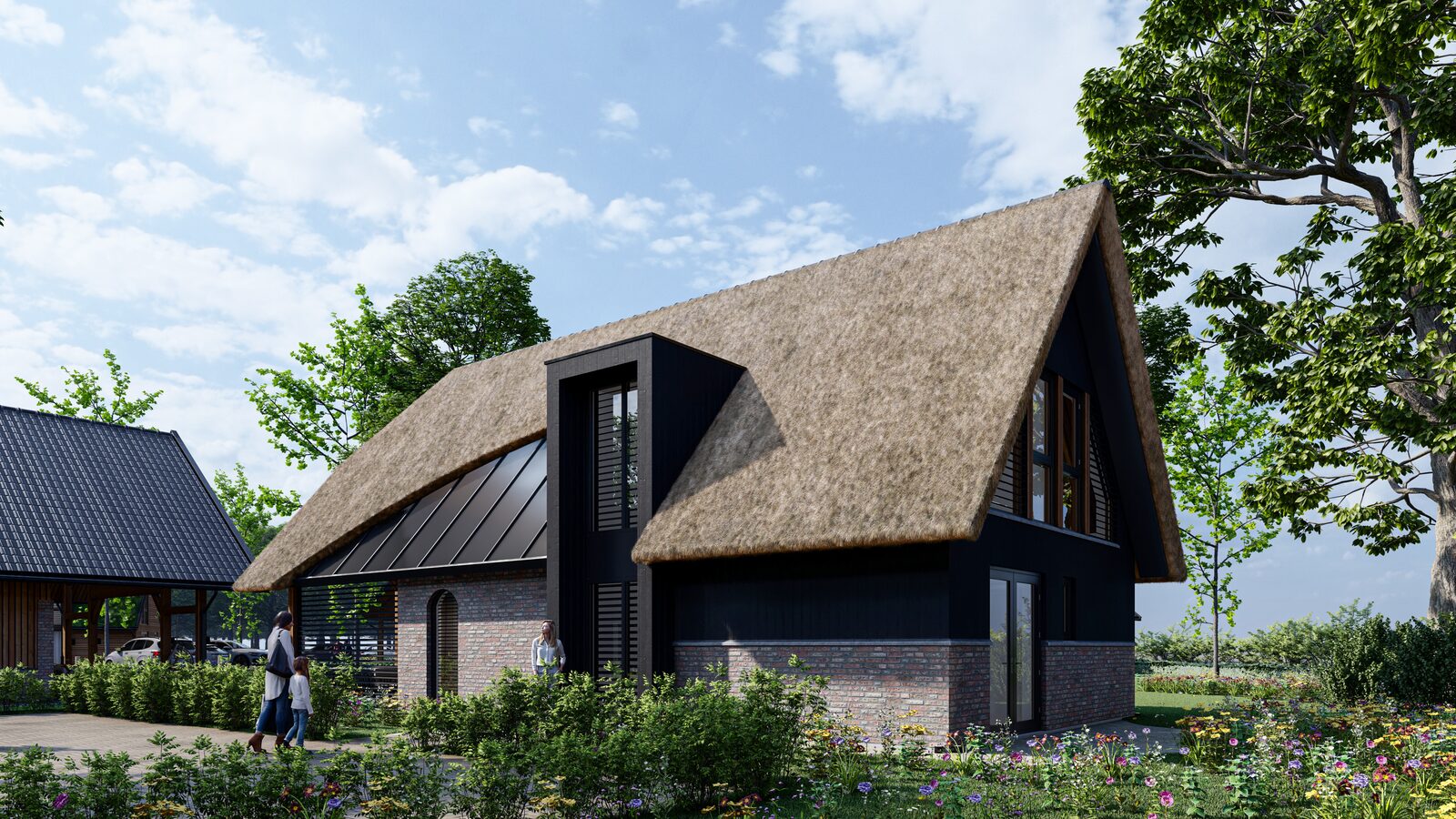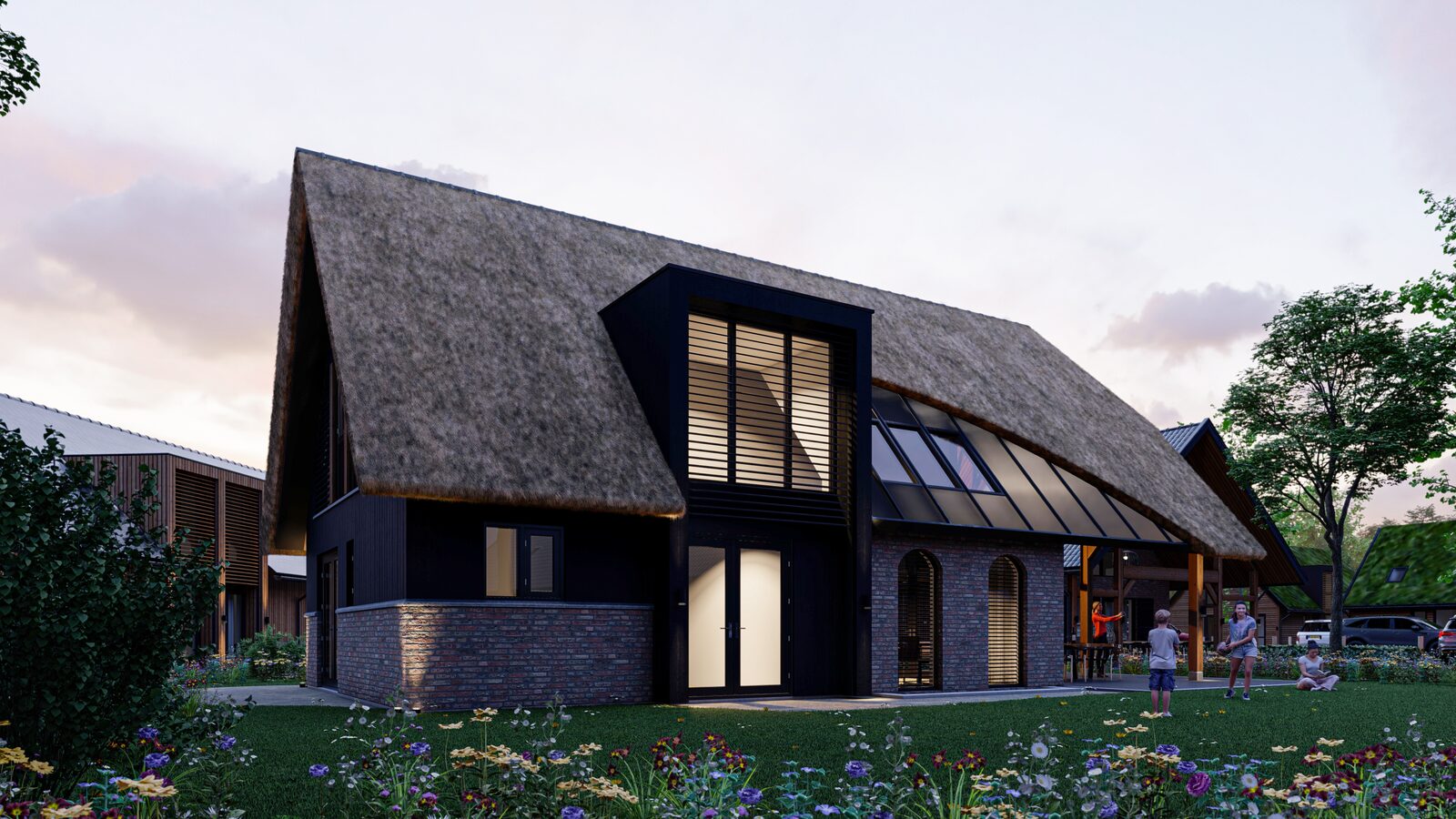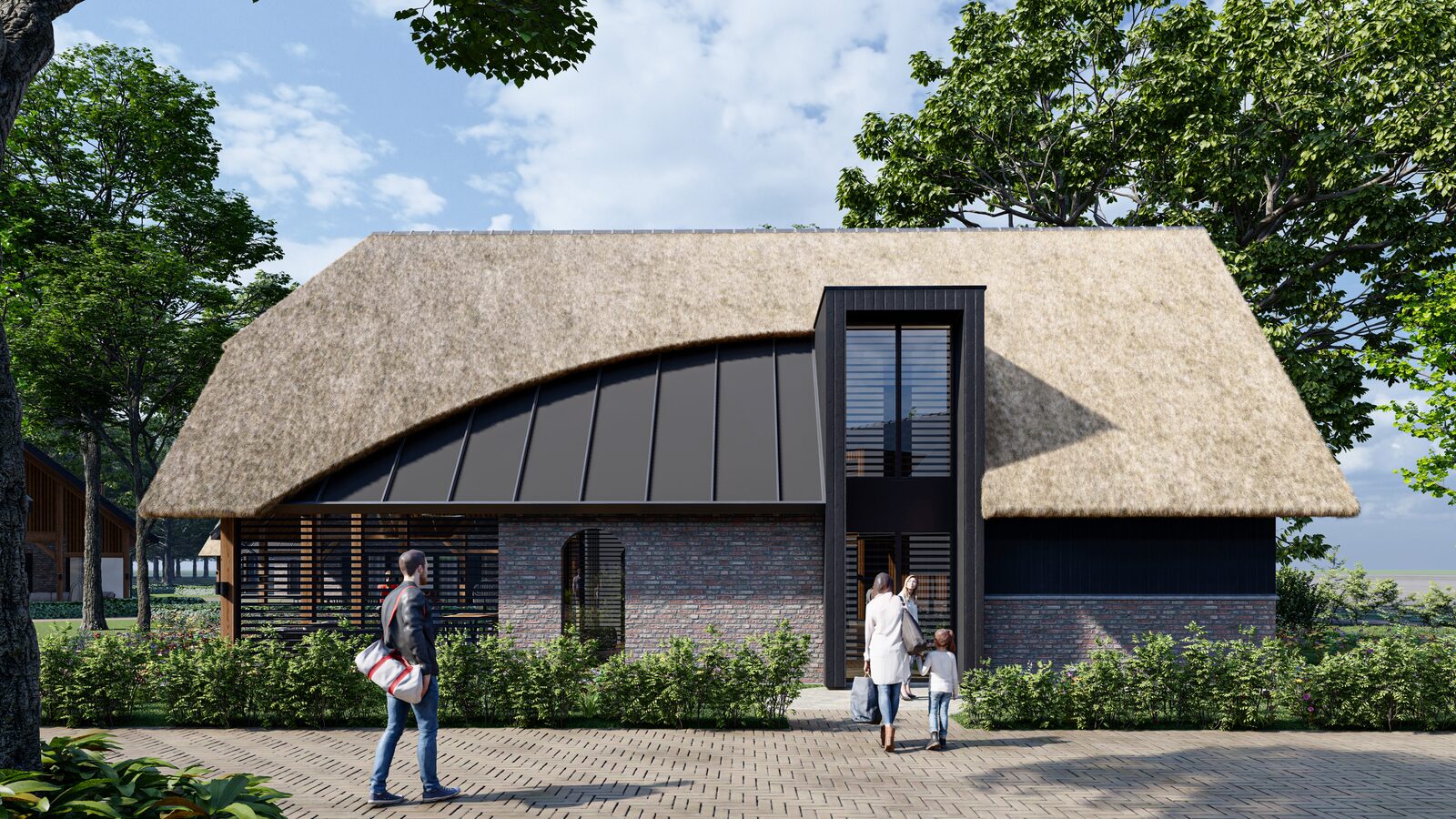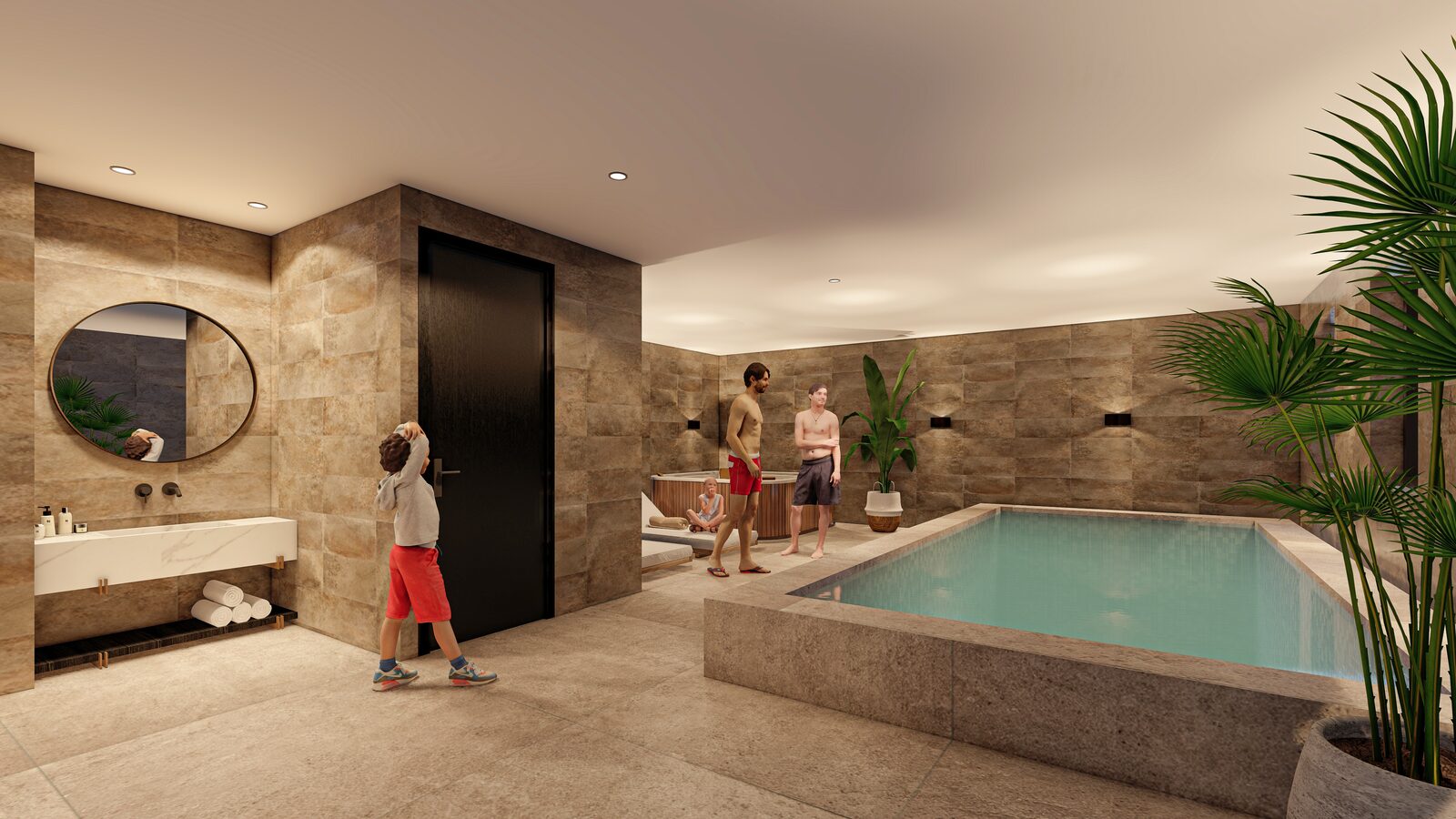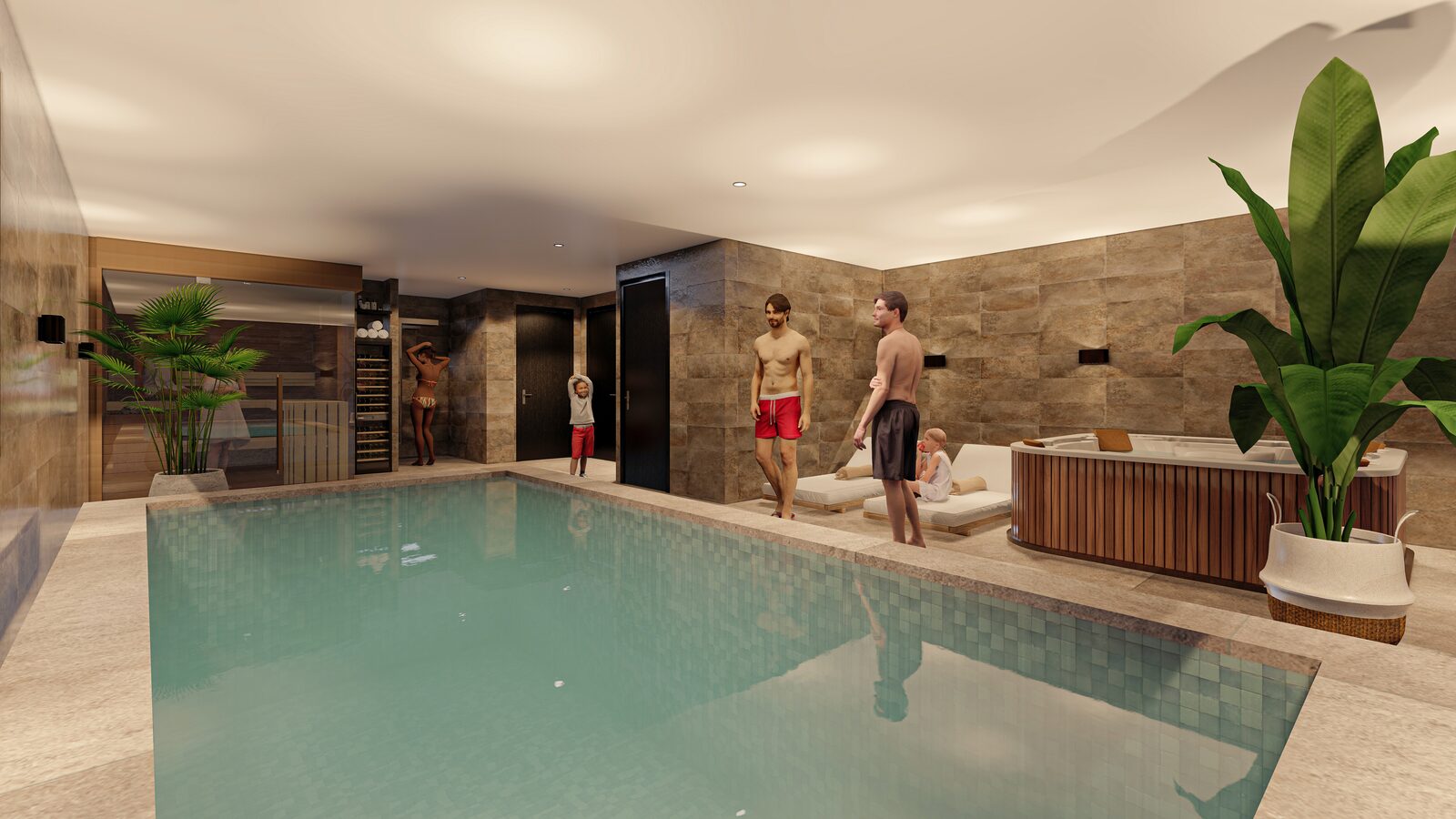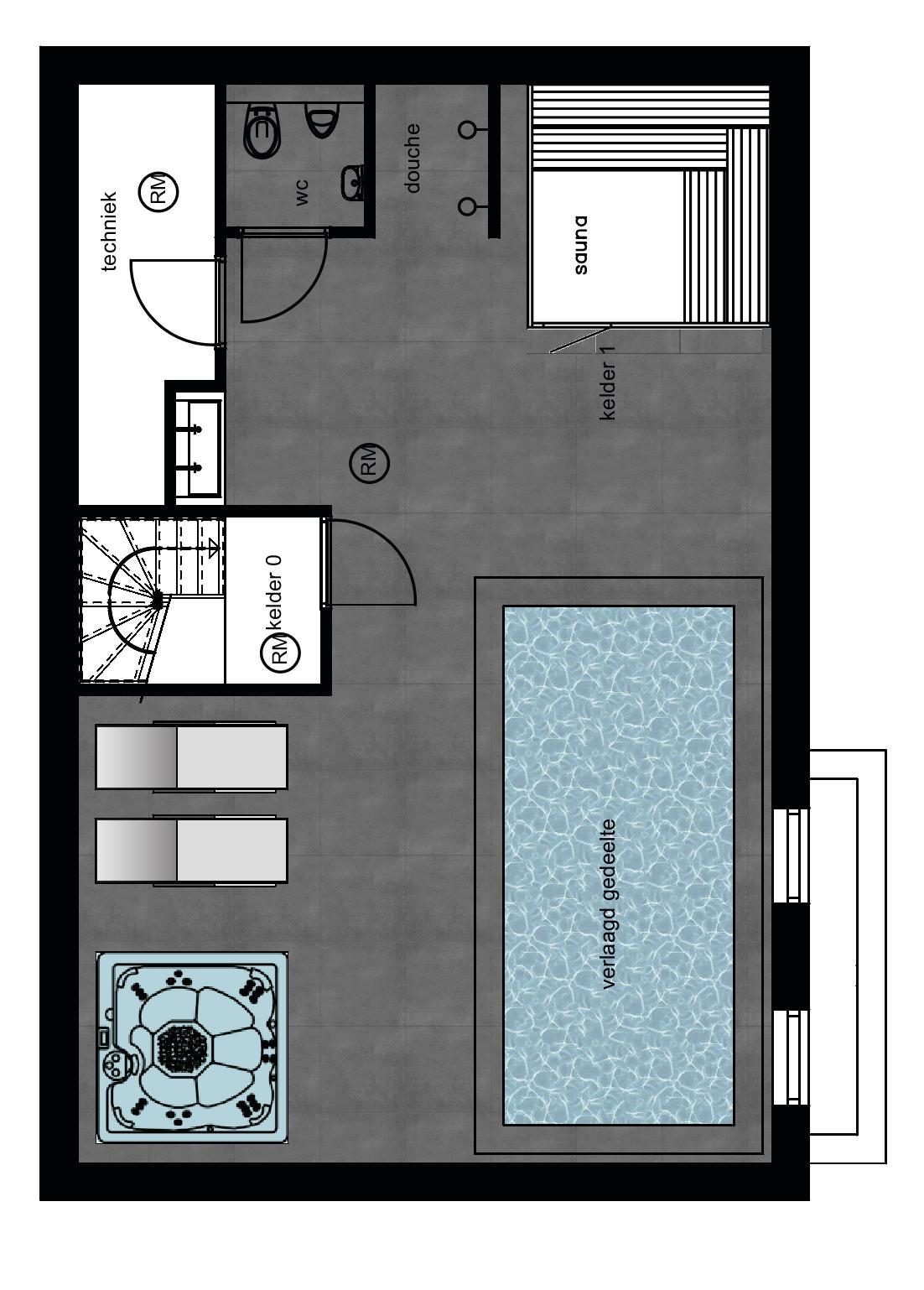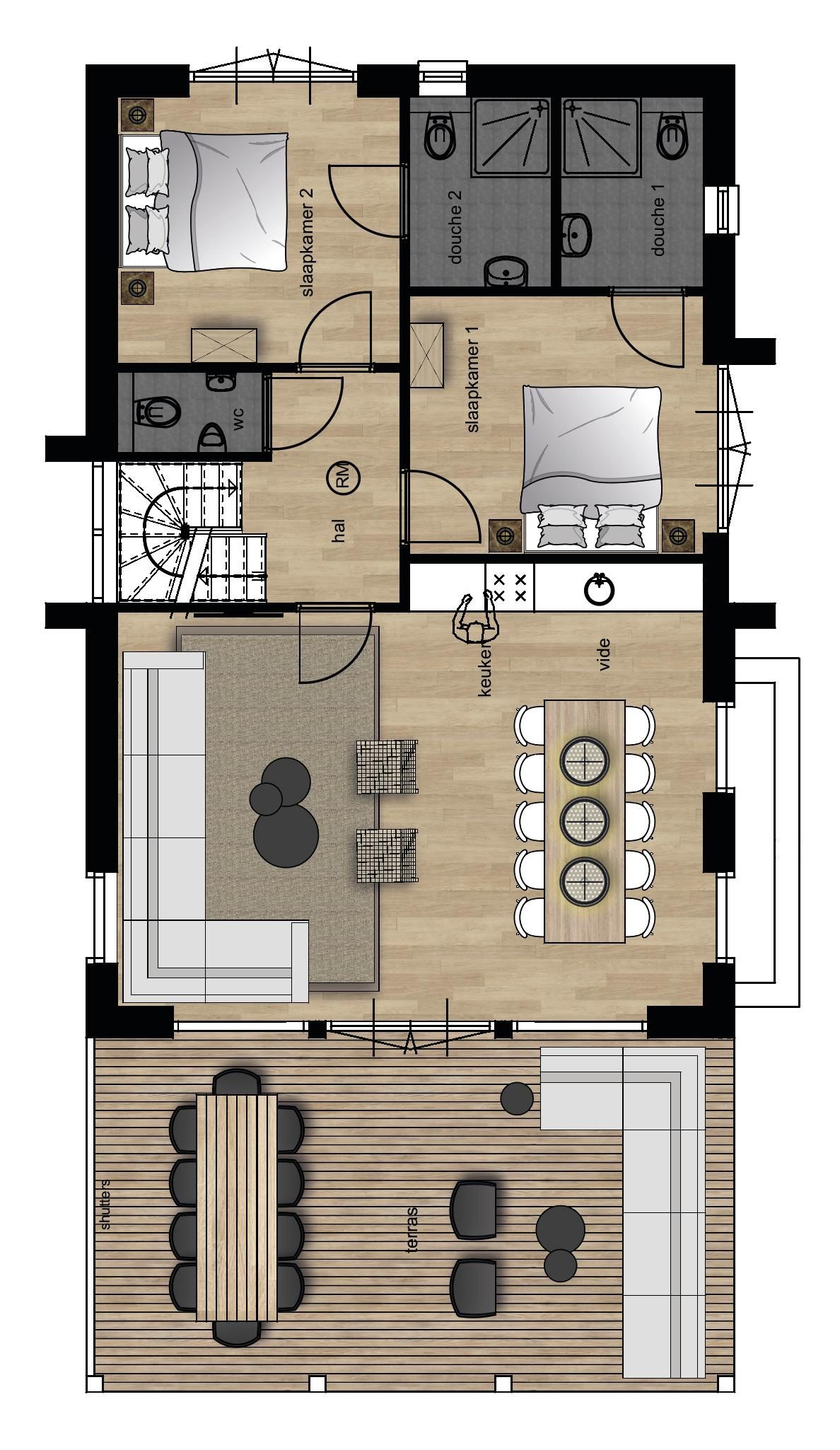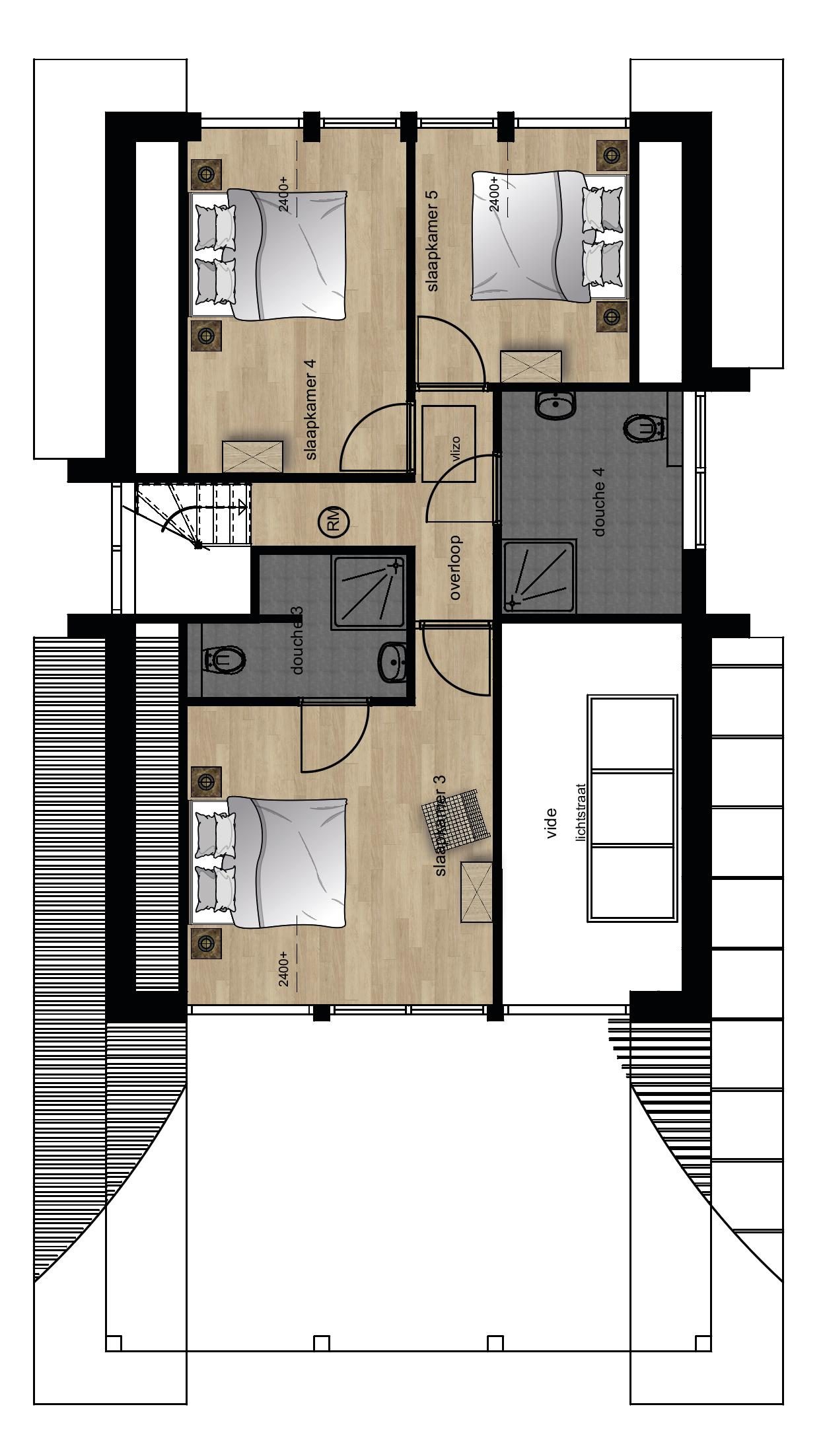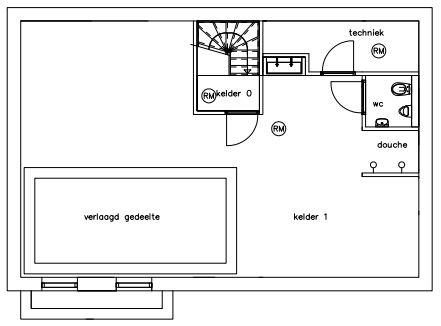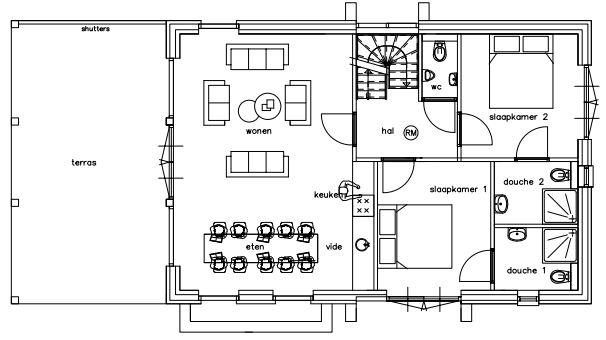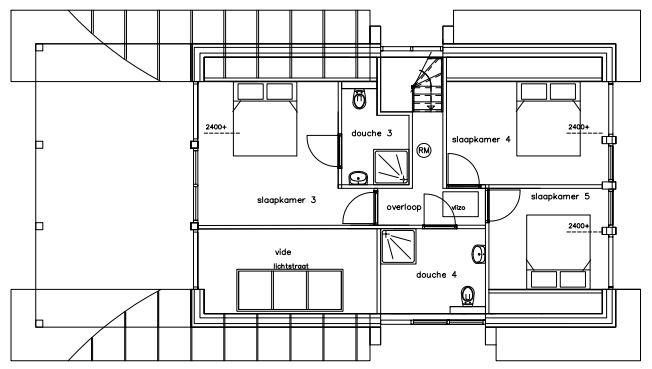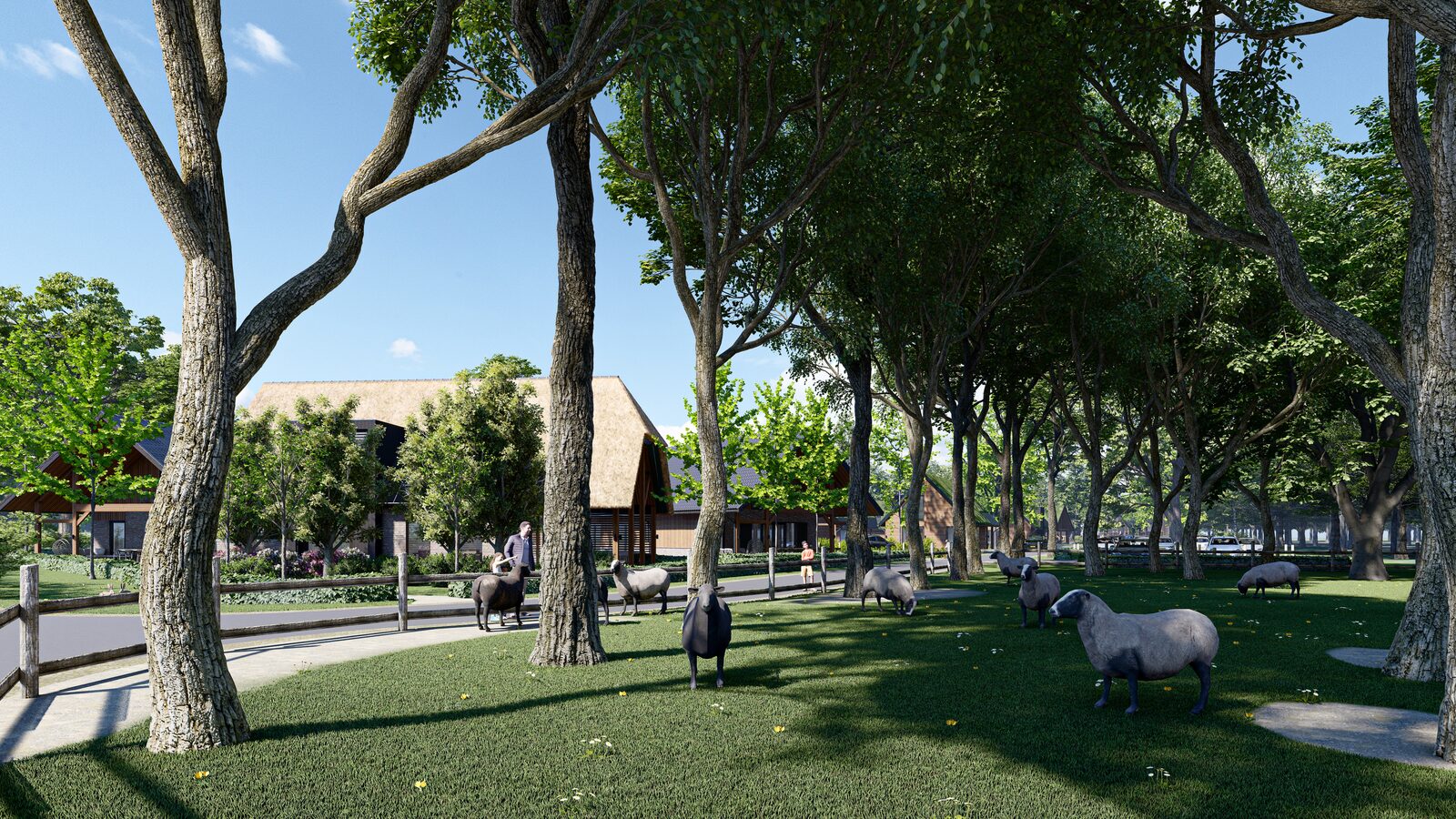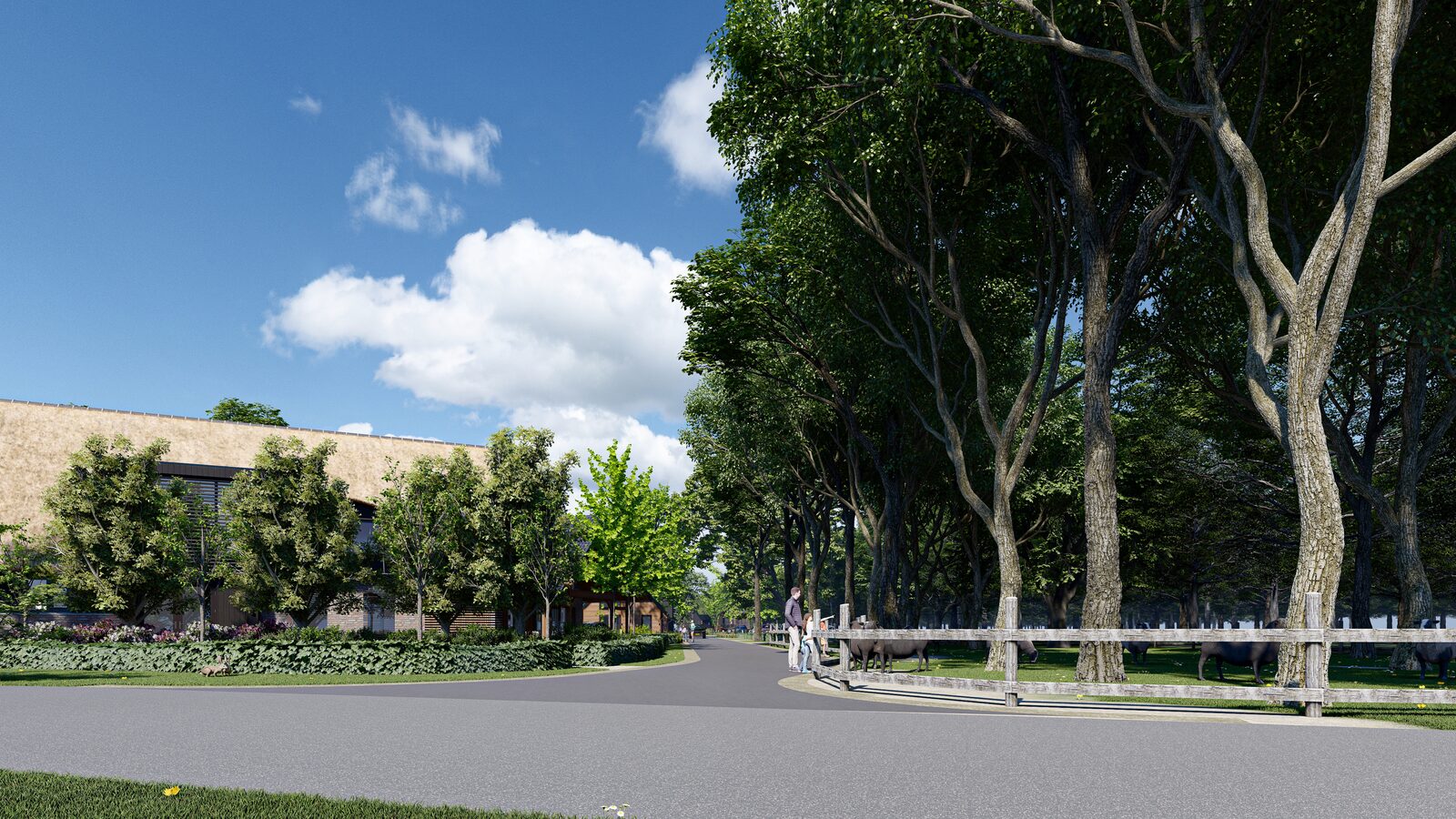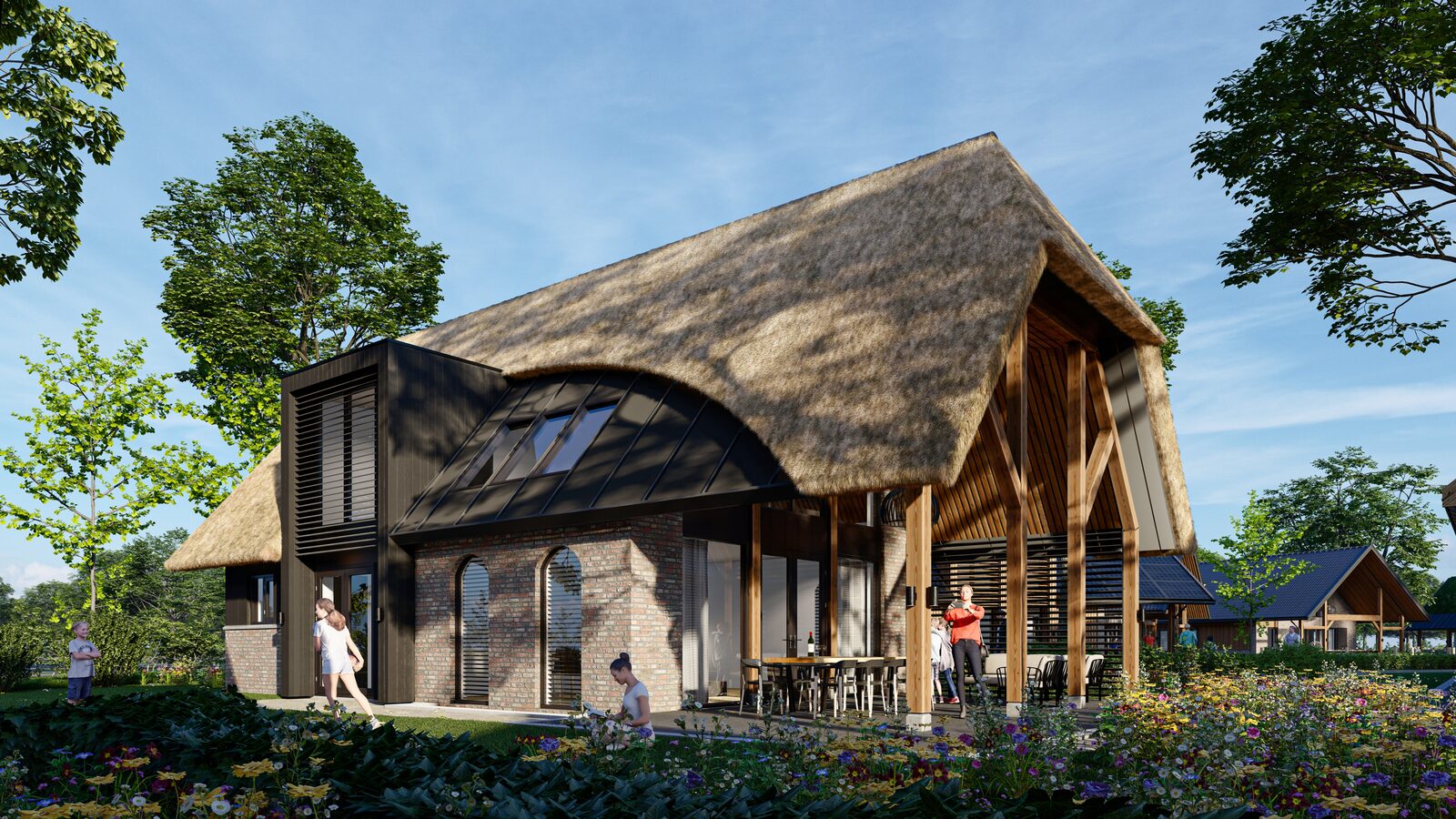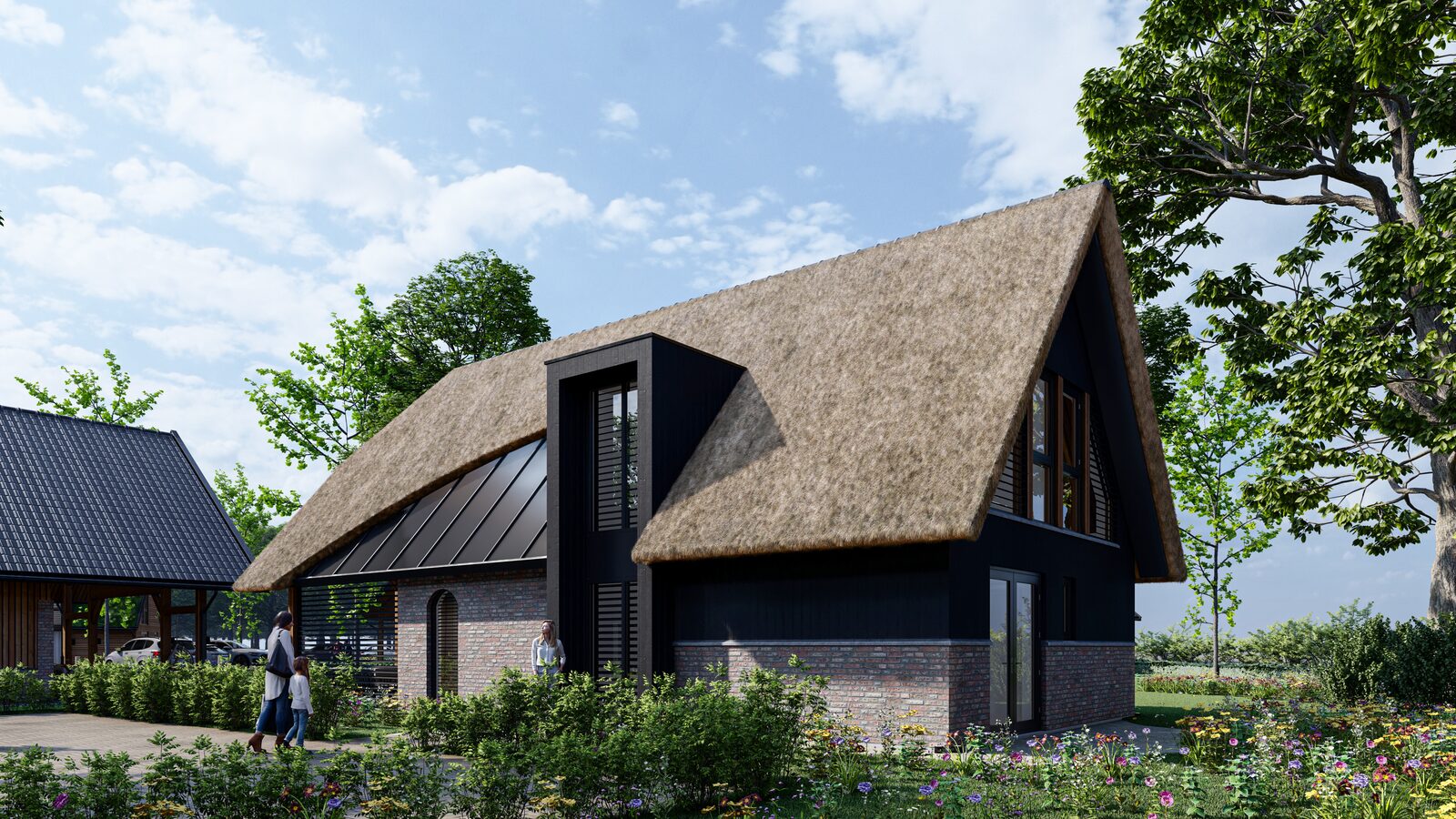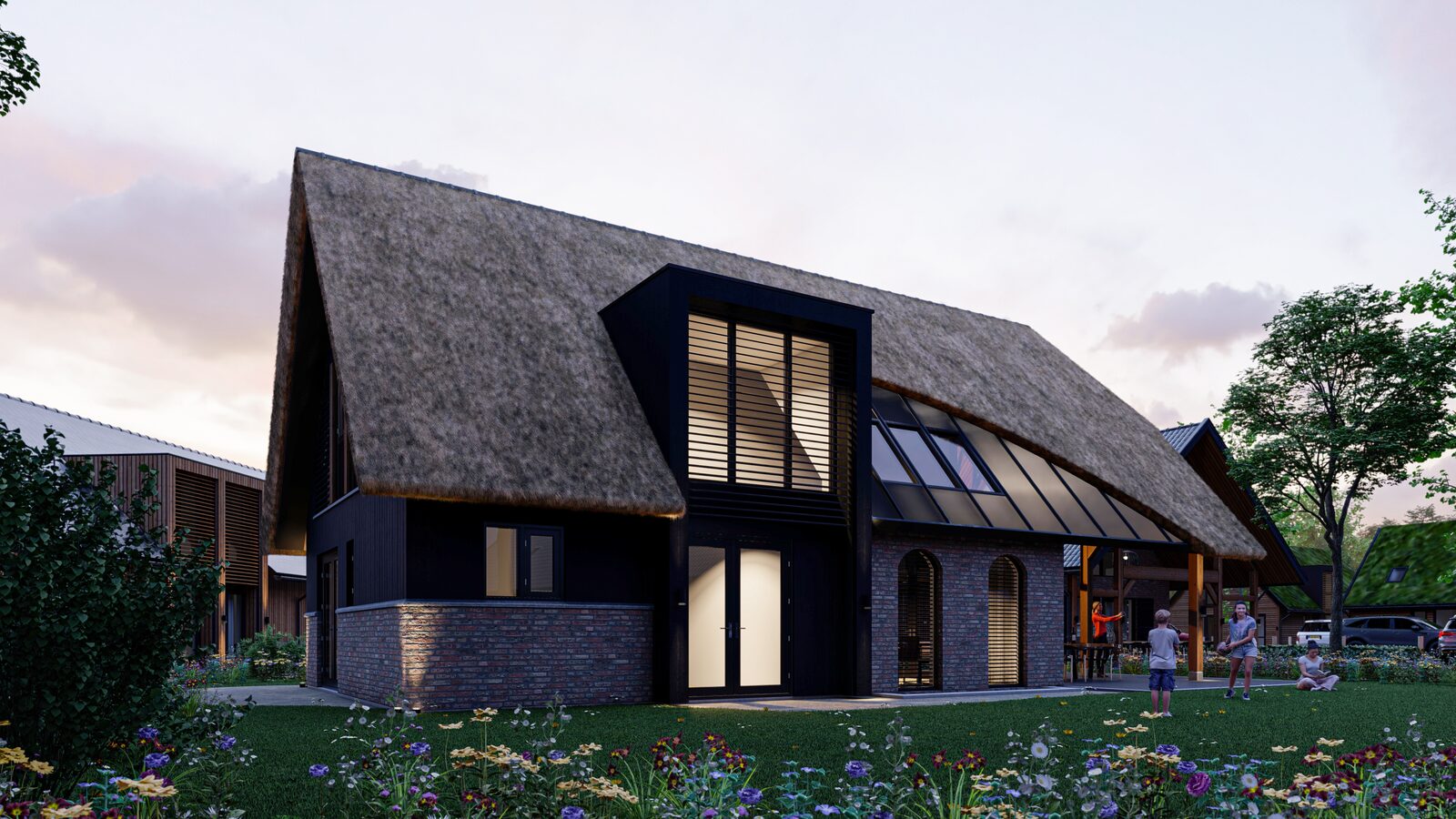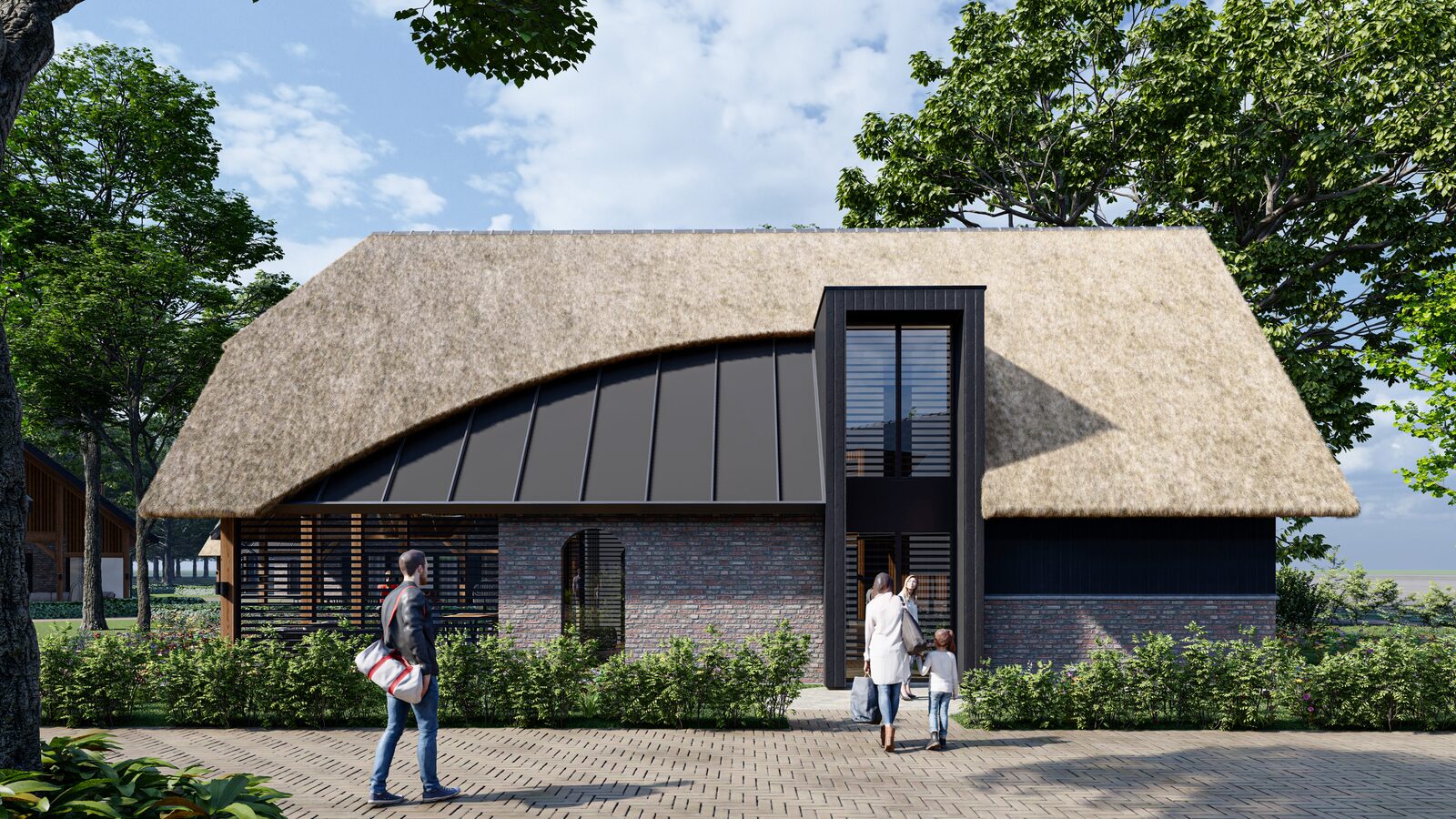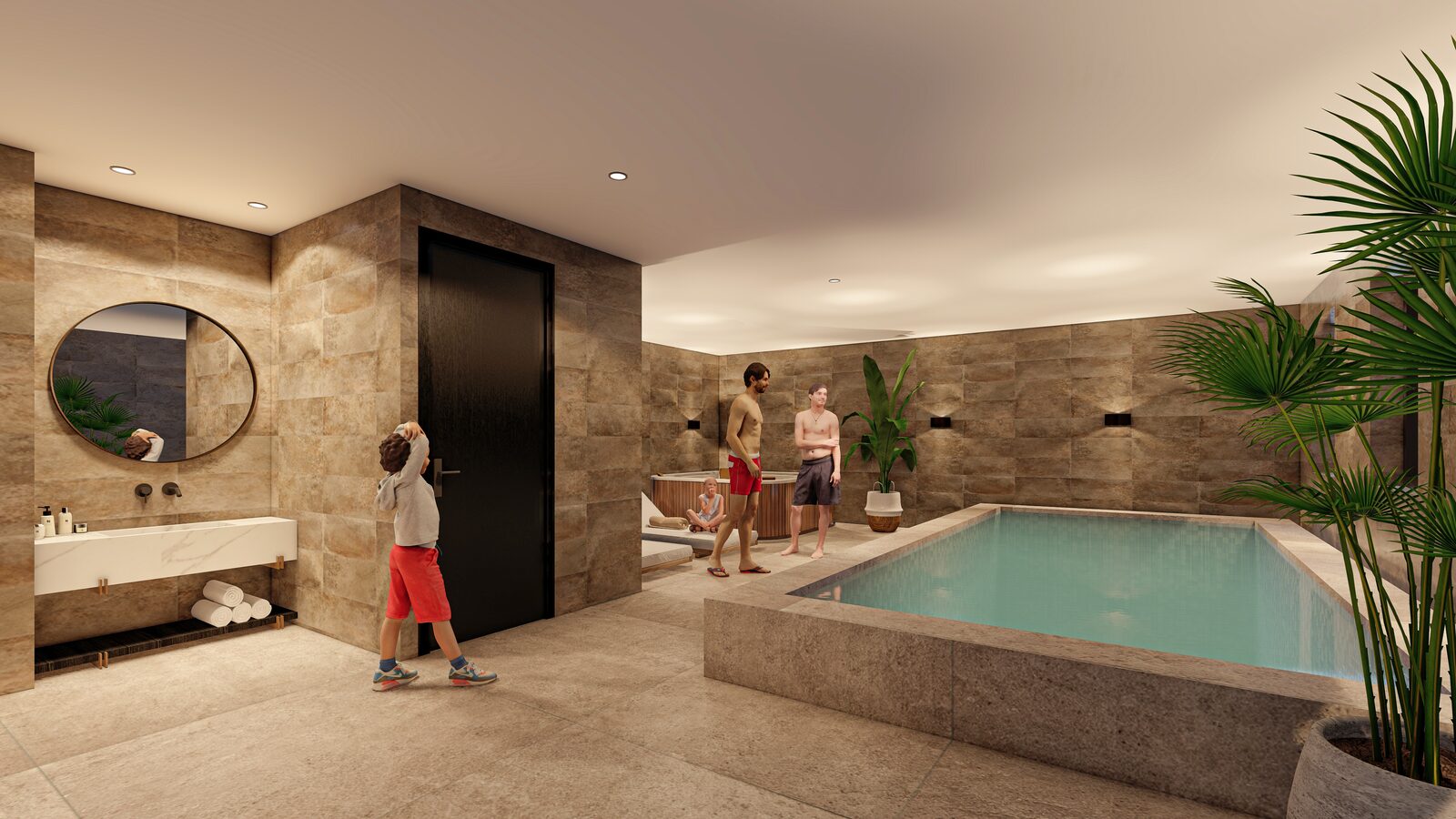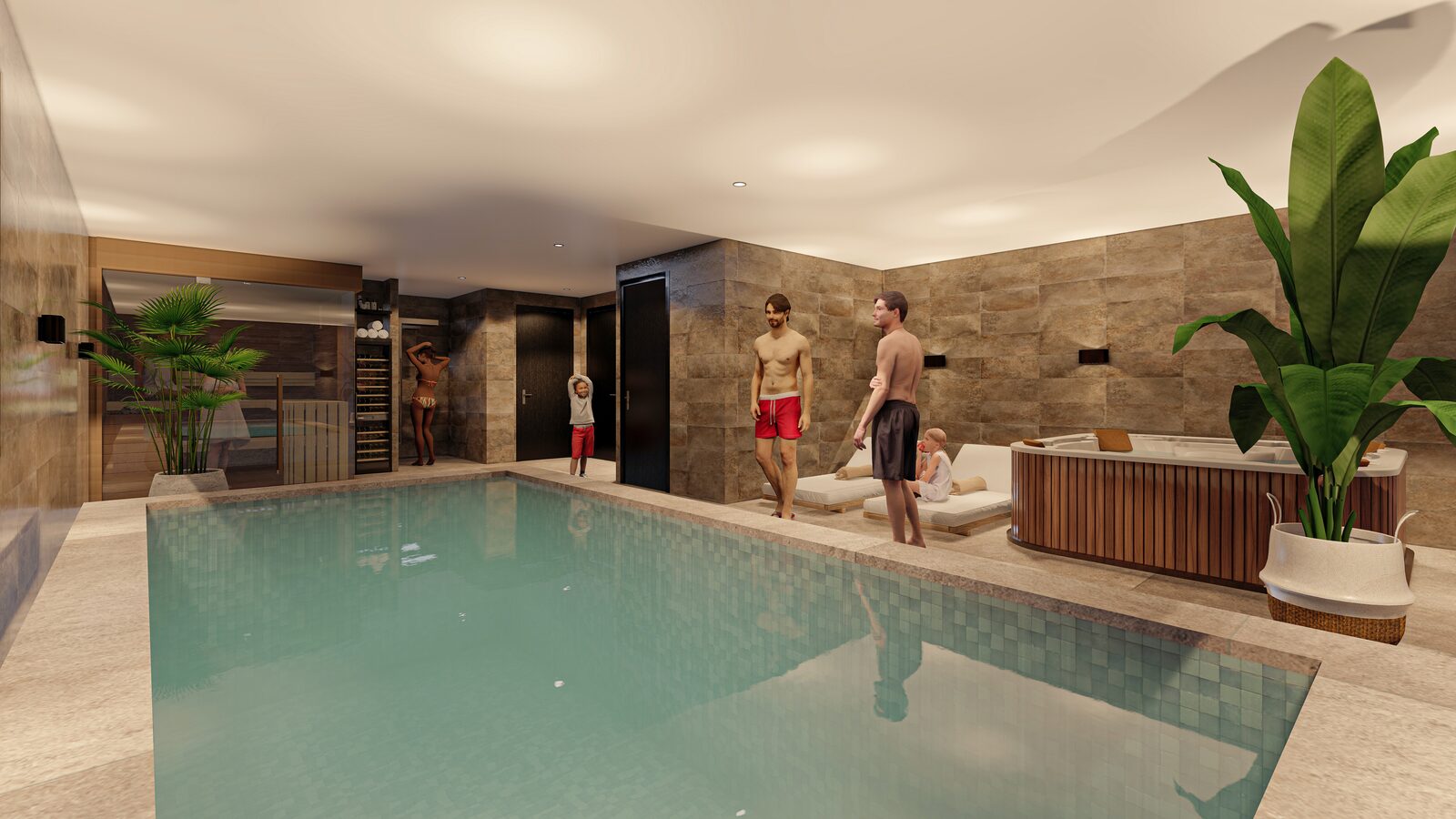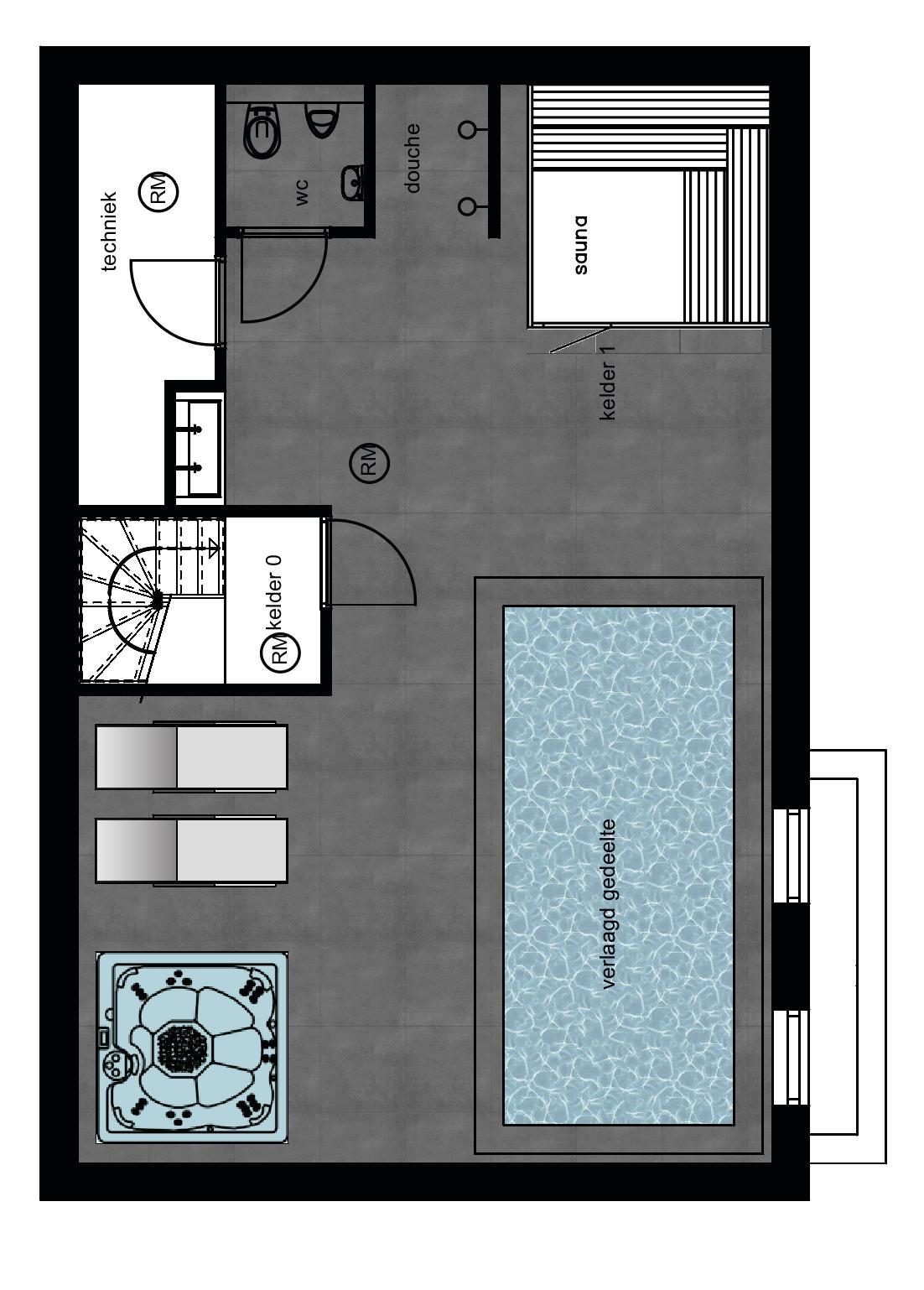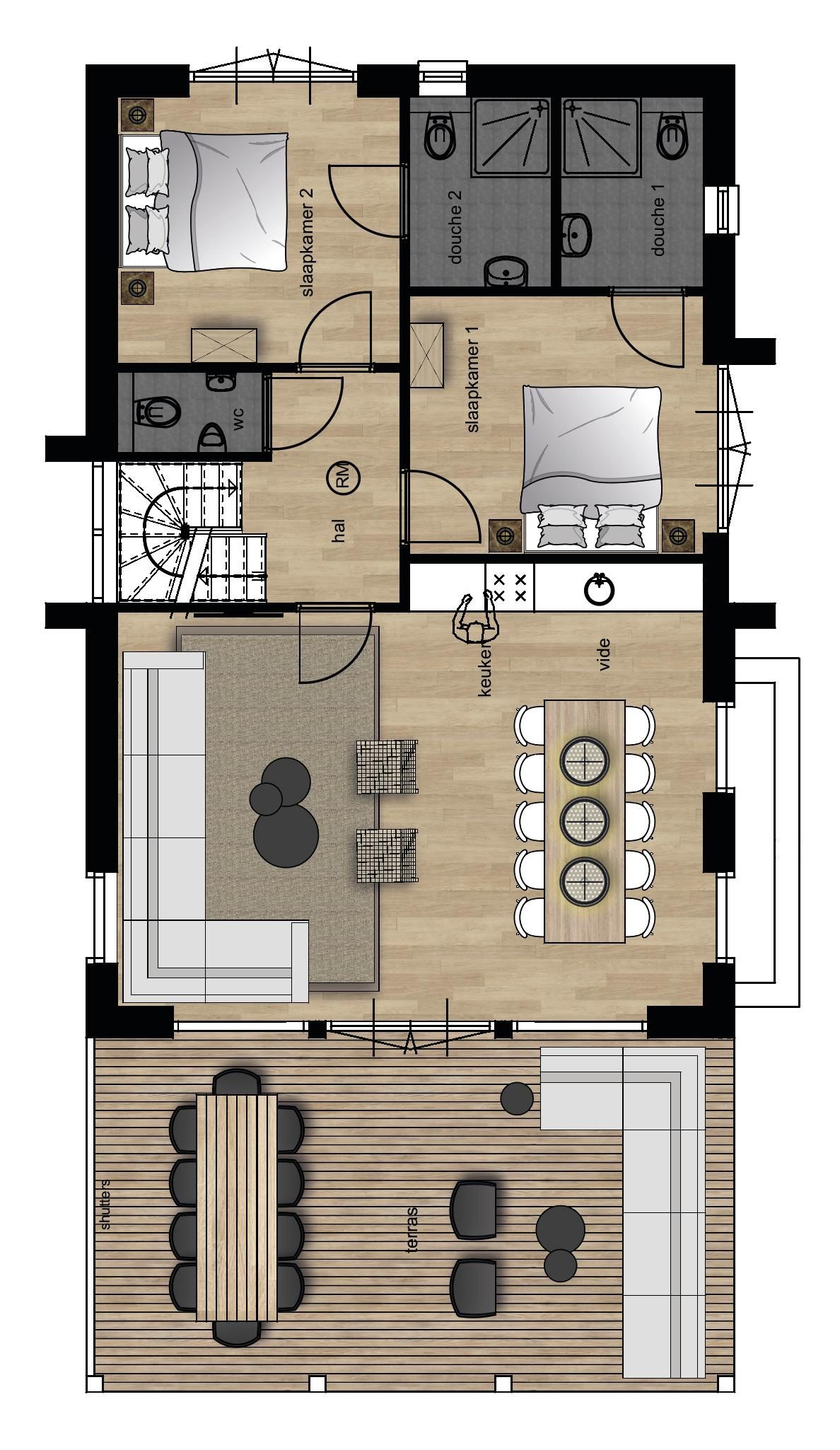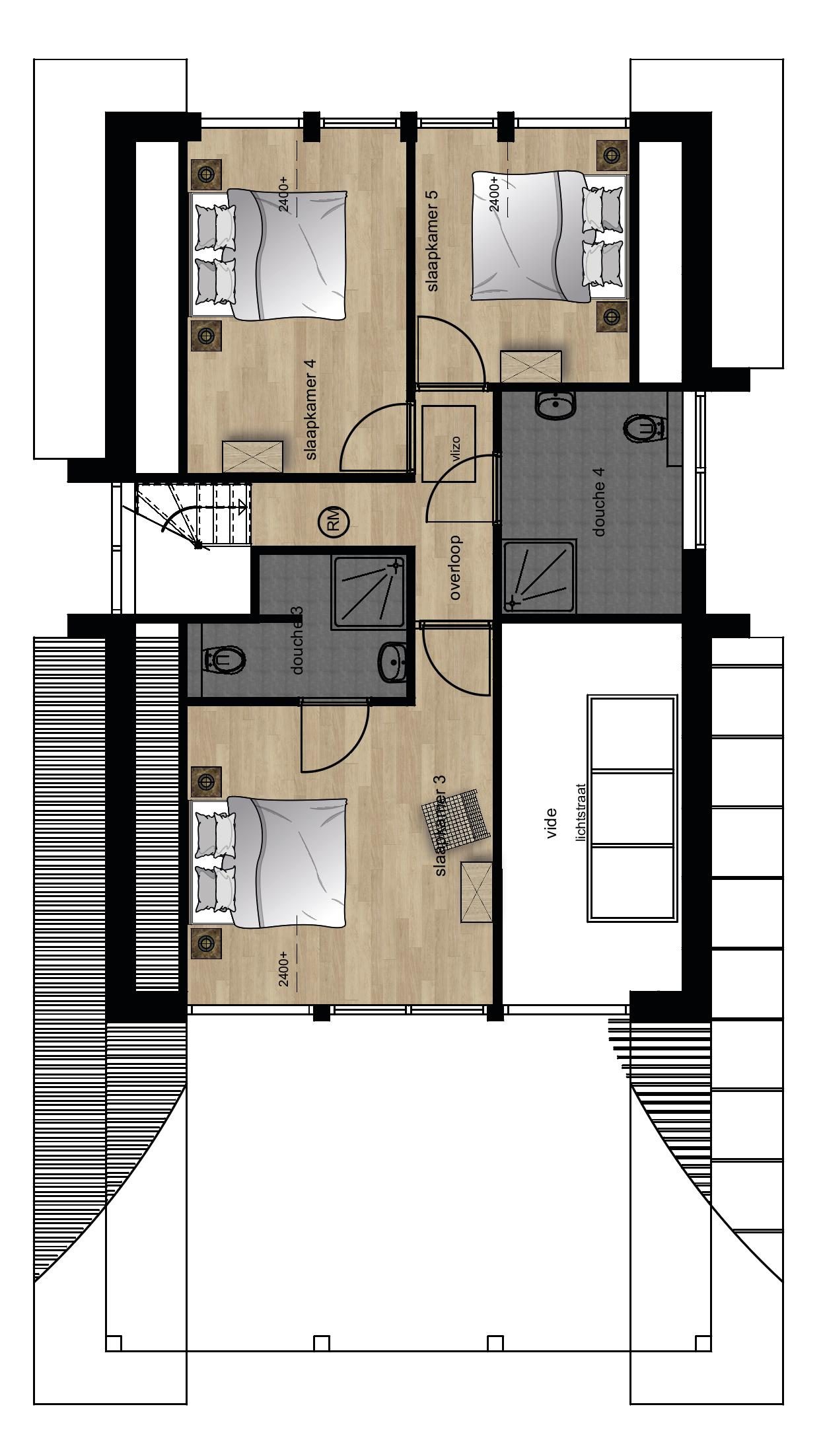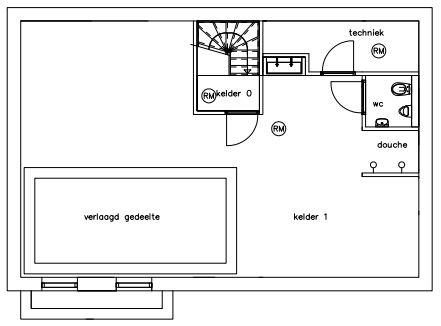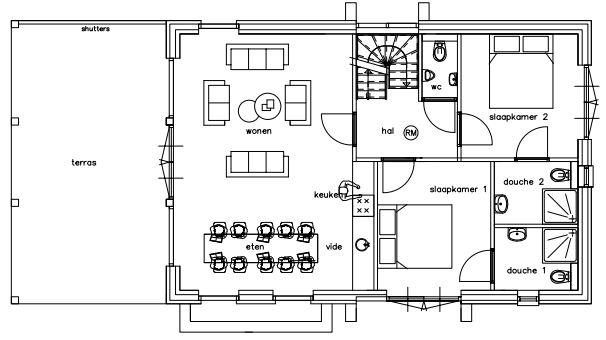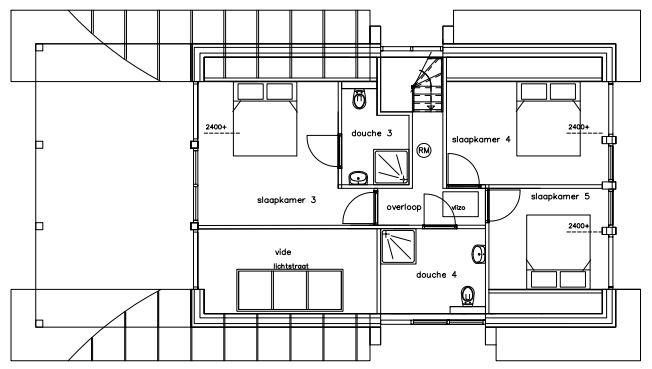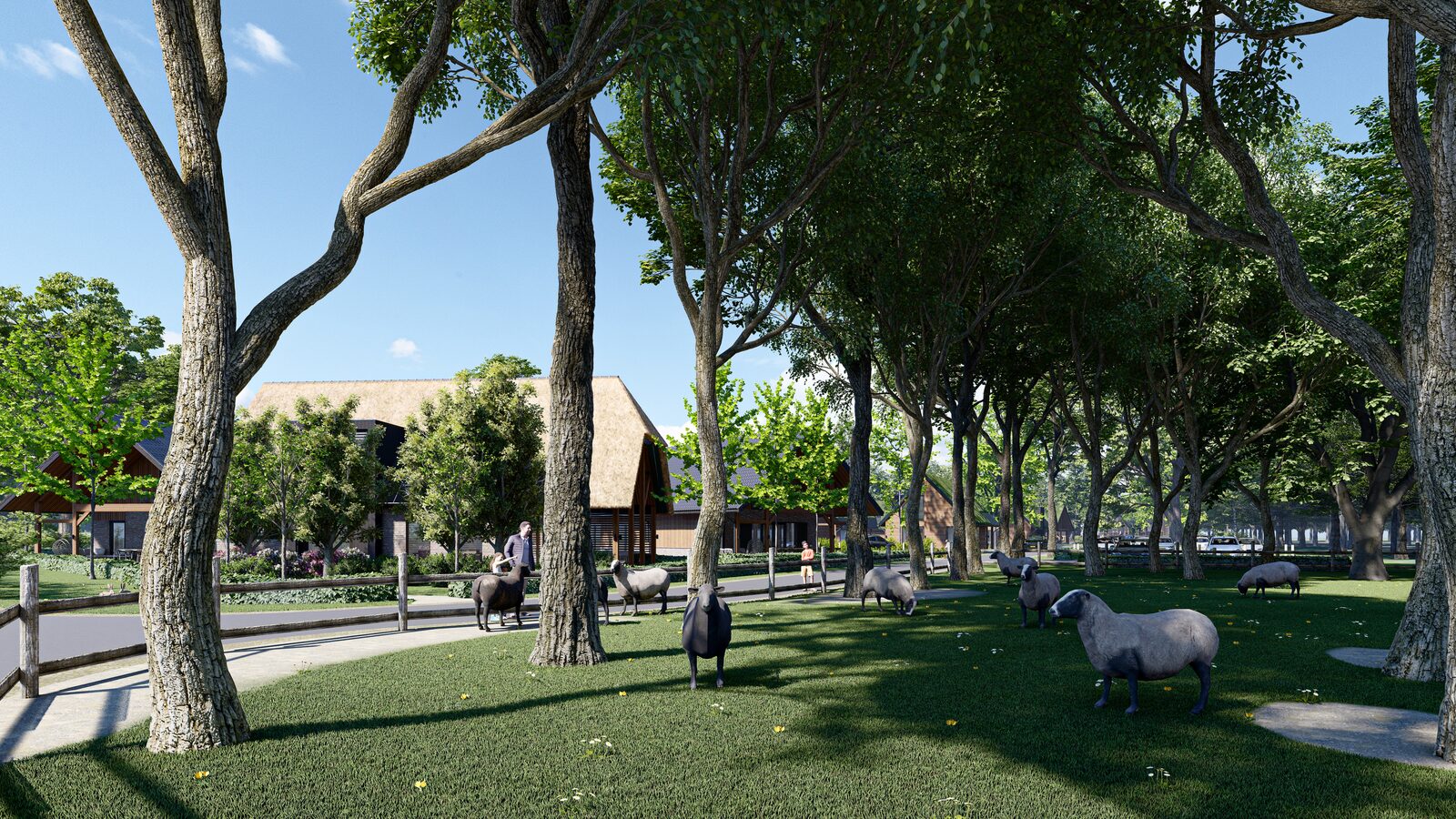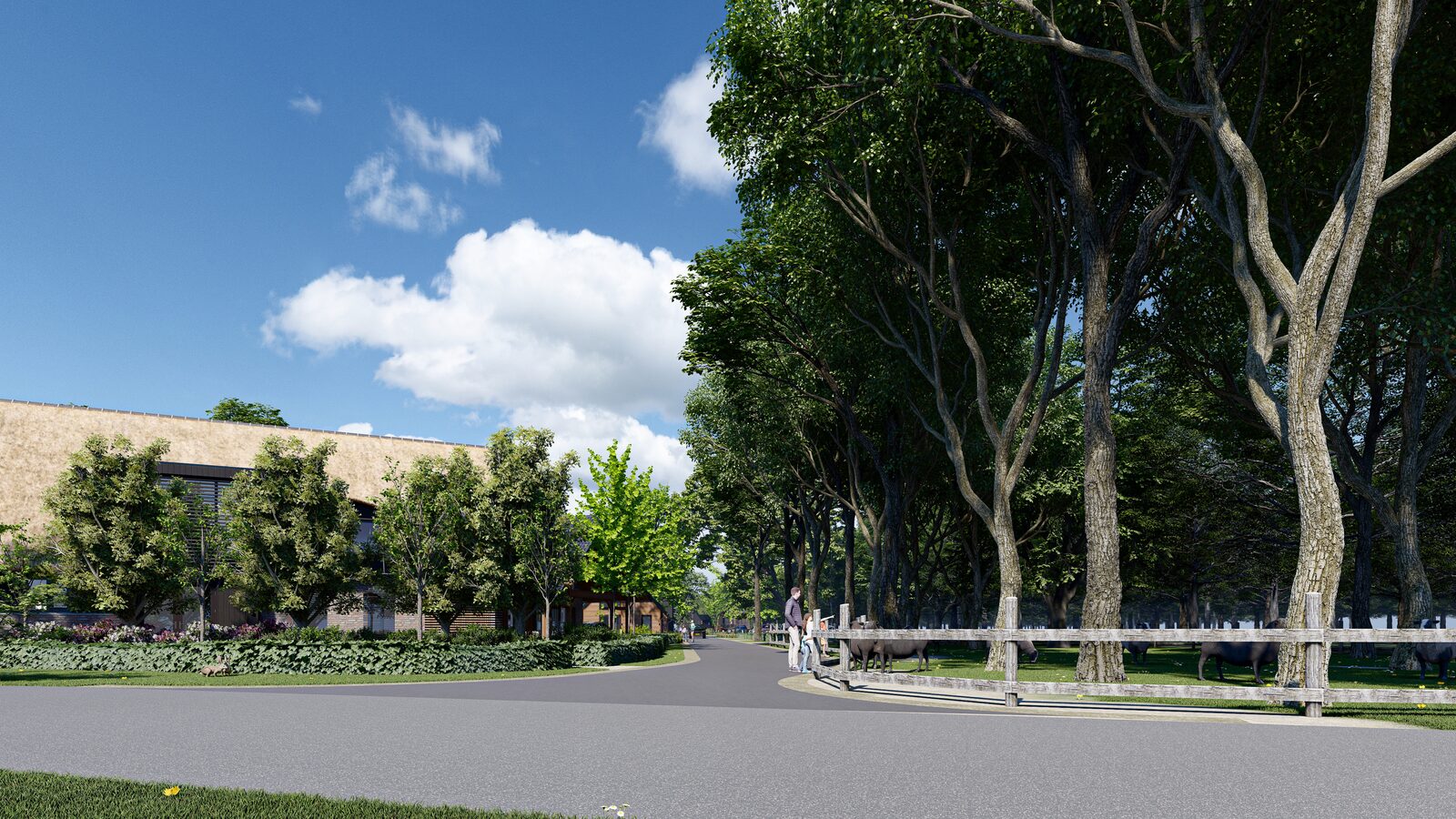 The extremely luxurious Farmhouses are suitable for up to 10 persons and have a true Spa & Wellness basement. You will also find five bedrooms, four bathrooms including a toilet and two separate toilets. All of this is divided between three floors.
You will find the spacious living room with a TV and electric fireplace on the ground floor. The luxurious open kitchen has high-quality built-in appliances such as a Quooker, dishwasher and refrigerator-freezer combination. Two bedrooms with en-suite bathrooms and a separate toilet are situated on the ground floor as well.
You will find the other three bedrooms, of which one bedroom has an en-suite bathroom, on the second floor. The other two bedrooms share the fourth communal bathroom.
In the Spa & Wellness basement, you will find the indoor swimming pool, the sauna, the whirlpool, a shower room, a separate toilet and the technical room. This means you can enjoy some ultimate relaxation in privacy here.
The outside area at these luxurious Farmhouses is not a bad place to spend time either. Thanks to the French doors, you can step right outside to the covered veranda with a patio. On top of this, you can prepare the most delicious meals in the outdoor kitchen. The landscapes yard completes life outdoors. The appearance of the accommodation is rural and luxurious thanks to the thatched roof and two dormers.
The Farmhouse doesn't use gas, has water-saving showerheads and LED lighting. But you won't have to sacrifice any comfort thanks to the included air conditioning and floor heating. This allows you to enjoy your stay in comfort during any time of year.
* No rights can be derived from measurements, images and layout of the maps. Subject to misprints and typographical errors.